Profile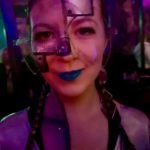 Ellen Simmons
Curriculum Vitae
Education:

University of Glasgow, University College Dublin, National University of Singapore

Qualifications:

Masters of Engineering (First Class Honours) in Biomedical Engineering

Work History:

Cambridge Consultants - my only workplace so far!

Current Job:

Biomedical Engineer

Employer:

Cambridge Consultants is a global product development and technology consultancy firm providing outsourced research and development services. It has been described as the third significant factor in the creation of Silicon Fen and as "The firm behind the future".
About Me: Biomedical Engineer from Scotland, working in my dream job in Cambridge

Read more

I moved to Cambridge in 2017 after graduating from the University of Glasgow, and since then have been working in Cambridge Consultants, a product development and technology consultancy. Basically, I am an engineer for lots of different companies and projects that pay my company to do the work for them!

I do love my job, but it's great fun to spend my free time in Cambridge. I regularly do hot yoga, climbing, drawing, and going for dinner with my friends. I play the violin (badly) and have a kitten called Groucho who lives in Glasgow with my family. I also enjoy cooking and trying to make my own toiletries from scratch!

Ireland has a special place in my heart because my grandparents are from Cork, and I was lucky enough to spend 6 months in Dublin at UCD during my degree, so I visit a lot! I have a bunch of friends in Ireland and I am a big fan of Irish culture and music (particularly Riverdance!).

My Work: Making innovative products and solving complex problems with technology companies all over the world

Read more

At my work, I am very fortunate to be surrounded by interesting and very smart people. We talk all day about the cool things we are working on, asking each other for help, and working together to solve problems. Some days I will be looking at physics questions to predict the behaviour of a certain system, other days I will be designing a rig to test a product, or writing up reports for clients, or processing data, giving interviews to potential employees, working on fun videos for our social media, or writing speeches for conferences.

I like what I do because it is very varied, and I can do what interests me. I care a lot about teaching younger generations about engineering, because I enjoy my job so much, but I didn't know what engineering was until I was about 17! Engineering is a great field because you can do so many different things, and there is a place for everyone to fit in somewhere. Working for a consultancy like mine gives you the flexibility to work on all sorts of products, with all sorts of people, and be able to take the time to go and talk to schools and universities as well.

I hope that soon you'll be as excited about engineering as I am!

My Typical Day: There is no such thing, but every day I know I will be working on a challenge, using my brain in all sorts of ways, and having a super interesting time

What I'd do with the money: I would donate the money to a student society who are doing school outreach

Read more

At my company, we already have a lot of support and money towards school outreach, so there's not much use for the money at Cambridge Consultants. However, I used to be a part of lots of student societies when I was at university. They are basically clubs for students to work together to do something they care about and enjoy. I ran a society that focused on making sure women and girls felt welcome and supported in engineering education and jobs. There's not many women in engineering right now, so I really want to make sure that we get more of them interested!

With the prize money, this society could pay to go to visit more schools and cover their transportation costs when they go, or allow them to buy props to use at the schools. Sometimes it's easier to SHOW something rather than just talking about it! I would happily give them the money for these purposes as it is quite difficult for students to get this much money themselves.
My Interview

How would you describe yourself in 3 words?

Thoughtful, unconventional, enthusiastic

What's the best thing you've done in your career?

I did a TEDx talk all about why it is important for engineering to have all sorts of different people working in it!

What or who inspired you to follow your career?

My physics teachers inspired me to stick with physics and maths, alongside my interest in medicine. I found out about biomedical engineering by chance, but I'm so glad I did!

What was your favourite subject at school?

It changed every year, but biology was the most interesting to me. Physics was fun, but hard!

What did you want to be after you left school?

I wanted to be a doctor at first, until I learned about biomedical engineering and realised it was a much better option for me!

Were you ever in trouble at school?

I tried not to get into trouble, but I occasionally got told off - mostly for chatting too much with my friends! I always used to injure myself by accident too (and still do!).

If you weren't doing this job, what would you choose instead?

I would love to have been involved in the arts, as a dancer (like in Riverdance!) or a singer, or in musical theatre!

Who is your favourite singer or band?

It changes all the time! I don't have a favourite, as long as it's good to dance to or relax to I'll listen to it!

What's your favourite food?

Pizza - I miss Centra!

What is the most fun thing you've done?

Travelling - I have been to South East Asia, Africa, and lots of places in Europe. I went to Norway, Hungary and Germany last year!

If you had 3 wishes for yourself what would they be? - be honest!

That I would never feel tired, that I could speak multiple languages fluently (including coding languages...), and that I never forgot anything!

Tell us a joke.

Two blood cells met and fell in love, but alas, it was all in vein.
---
---